Located in the northeast of the South Island is the Marlborough region.  Although best known for its many wineries and the production of world class Sauvignon Blanc many don't realize that this is quite a diverse region with plenty of activities to suit everyone!
The main town in the region is Blenheim. Blenheim is an ideal location to explore the world-famous wineries found in this part of the country.
Perhaps, take a guided tour of the wineries by bike.  Your guide will share their knowledge of the wineries as you cycle through vineyards and down quiet country roads, stopping at wineries for tastings.  Half and full day options are available or maybe spend the morning with a guide and explore other wineries on your own in the afternoon.  If riding a bike is not your thing, guided driving tours of the wineries are available too.  Make sure you set aside time for lunch at a vineyard restaurant so you can indulge in some of the local cuisine.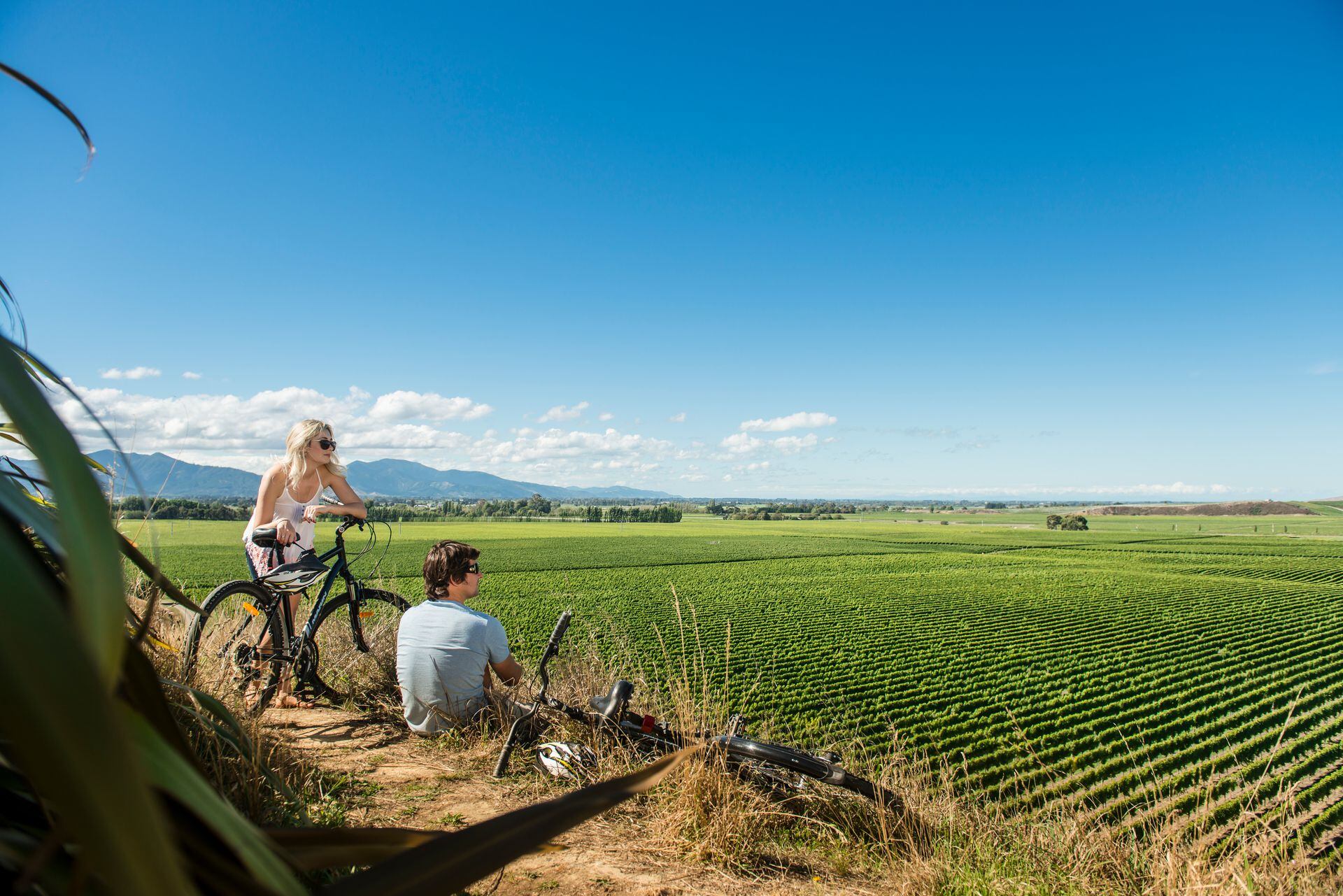 If wine is a passion or you want to take home a special souvenir, become a winemaker for a day! From the vineyard to the bottle – an expert will give you a blending tutorial to enable you to create your own blend of Sauvignon Blanc, which you will then bottle and take home.
Not to be missed is the Omaka Aviation Heritage Centre, featuring two exhibitions including film director, Sir Peter Jackson's, personal collection of WWI aircraft and artifacts. The exhibitions have a series of dioramas and lifelike mannequins created by the talented teams at WingNut Films and Weta Workshops. After viewing the exhibitions, you can even take a flight in a classic or warbird aircraft!
Central Blenheim can be easily explored on foot and has some great cafes, restaurants, shops, and galleries to discover. If you are in Blenheim during a weekend, be sure to visit the Marlborough Artisan Market on a Saturday and the Farmers' Market on a Sunday morning.
After spending time in Blenheim, make sure you head to the water. The picturesque Marlborough Sounds offers you the opportunity to take a half or full day cruise. Many options are available from nature to seafood cruises where you can dine on fresh local seafood while enjoying the beautiful surroundings.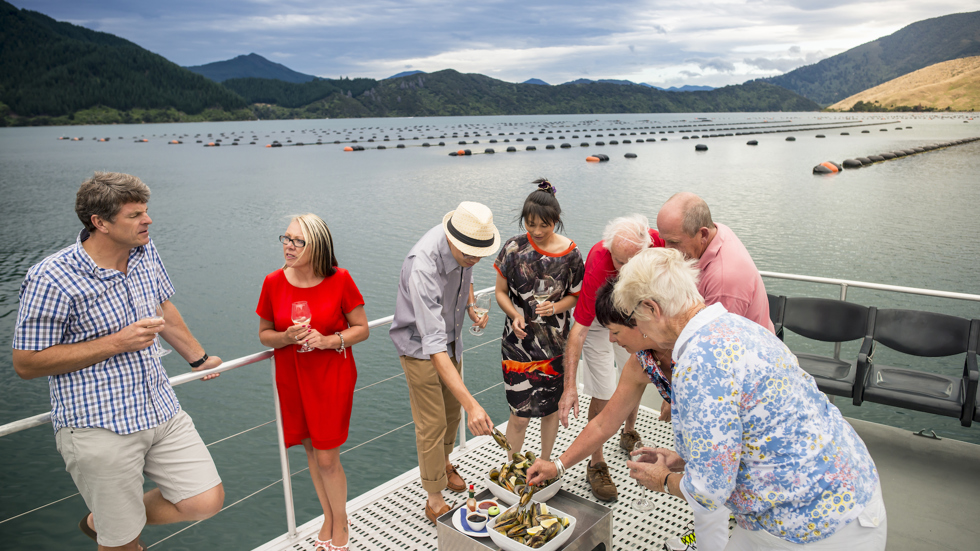 Also accessible by boat is the Queen Charlotte Track, a popular coastal walking and mountain biking track.  Guided walks on this track are available from one to five days, depending on how much time you have available. 
If you just want to sit back, relax, and enjoy the beautiful Marlborough Sounds there are a variety of accommodation choices, some of which are only accessible by boat! Contact a member of our team and begin planning your trip to New Zealand today!